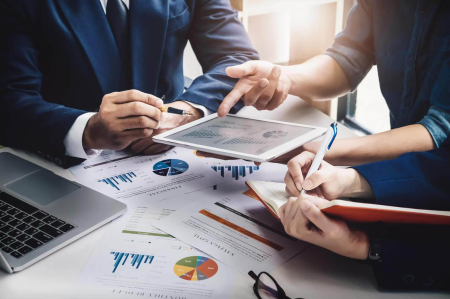 Skills for Planning and Scheduling Managers
Instructors: Management Study Guide
1 section • 16 lectures • 30m total length
Video: MP4 1280x720 44 KHz | English + Sub
Updated 2/2022 | Size: 360 MB
Planning & Scheduling Managers' prime responsibility to make sure the project is planned thoroughly and runs on schedule
What you'll learn
Explain what is meant by a Project
List the steps for Project Life Cycle
Explain the importance of Project Scope
Discuss the role of Stakeholders in Planning & Scheduling
Requirements
No prior knowledge is required
Description
According to the PMBOK (Project Management Body of Knowledge) 3rd edition, A project is defined as a "temporary endeavor with a beginning and an end and it must be used to create a unique product, service or result". Further, it is progressively elaborated. What this definition of a project means is that projects are those activities that cannot go on indefinitely and must have a defined purpose.
A project is an activity to meet the creation of a unique product or service and thus activities that are undertaken to accomplish routine activities cannot be considered projects. For instance, if your project is less than three months old and has fewer than 20 people working on it, you may not be working in what is called a project according to the definition of the term. It has to be remembered that the term temporary does not apply to the result or service that is generated by the project. The project may be finite but not the result. For instance, a project to build a monument would be of fixed duration whereas the result that is the monument may be for an indefinite period in time.
A project in any organization is collaboration across departments to achieve a single well-defined objective. The process of planning, organizing and managing resources to achieve the organizational objective is called project management. Project management is very important in production of goods and services. Idea generation to final production of product or service, each step can be categorized as individual projects. Any project requires a project manager, who leads the project to its logical conclusion. Project manager is responsible for appointing team members with different background but essential in completion of the project.
Planning and Scheduling are not the same thing. Planning means preparing a task so you can complete that project without pointless postponements. Planning refers to "How" and "What" of performing a task. Scheduling is focused on what tasks need to be completed and who will perform the task. Scheduling also helps to balance the workload among the resources. Scheduling refers to "When" and "Who" of performing a task.
Initiation Phase:
In this phase of the project, feedback or requirements received from customers is analyzed and brainstorming is done as to develop new product or modify existing product to meet the new demands or requirements.
The Project scope is of vital importance to the planning and scheduling of the project. This is because it becomes the basis for the requirements of the project and the resources that need to be deployed in the project.
Who this course is for:EntrepreneursRetailers/Store ownersManagers and SupervisorsManagement Staff
Homepage
Screenshots
[QUOTE]https://uploadgig.com/file/download/26a194a221671f7b/6Xo2DsfN_.SkillsforP.rar
https://rapidgator.net/file/37ca2019241d8225b298ca18036a1a74/6Xo2DsfN_.SkillsforP.rar.html
[/QUOTE]