Warrior Trading - Warrior Pro Trading System (2021)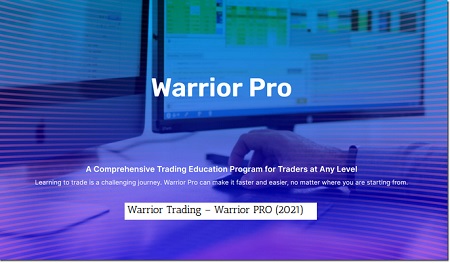 Warrior Trading - Warrior PRO (2021) | 310 GB
A Comprehensive Trading Education Program for Traders at Any Level
Learning to trade is a challenging journey. Warrior Pro can make it faster and easier, no matter where you are starting from.
Warrior Pro Masterclass Courses
Warrior Pro's expansive list of trading courses empowers members to master many different trading strategies. As a Warrior Pro member, you can take masterclass courses on Day Trading, Swing Trading, Options Trading, and more. This flexibility means that you will find the trading strategy that works best for your schedule, your risk tolerance, and your goals.
Our Instructor
Ross
Teaches Day Trading Momentum Strategies.
Learn how to trade various penny stocks priced within $3-$10.
Small Cap Day Trading Course
Chapter 1: Intro to Day Trading
Chapter 2: Risk Management
Chapter 3: Stock Selection & Building a Watch List
Chapter 4: Daily Chart Patterns
Chapter 5: Intraday Chart Patterns
Chapter 6: Level 2, Tape Reading, and Hot Keys/Buttons
Chapter 7: Gap and Go Trading
Chapter 8: Momentum Trading
Chapter 9: Reversal Trading
Chapter 10: Short-Selling Momentum Strategies
Chapter 11: High-Speed Breakout Trading (Expert Level)
Chapter 12: Stock Scanning
Chapter 13: Position Management, Trader Psychology, Building Discipline, & Recovering from Loss
Chapter 14: Creating a Trading Plan
Chapter 15: When to Trade with Real Money
Chapter 16: Small Account Challenge
Chapter 17: Interviews with Profitable Traders
Chapter 18: Taxes & Accounting for Day Traders
Chapter 19: Overview of Trading Tools
Chapter 20: The Capstone Class
Course Files: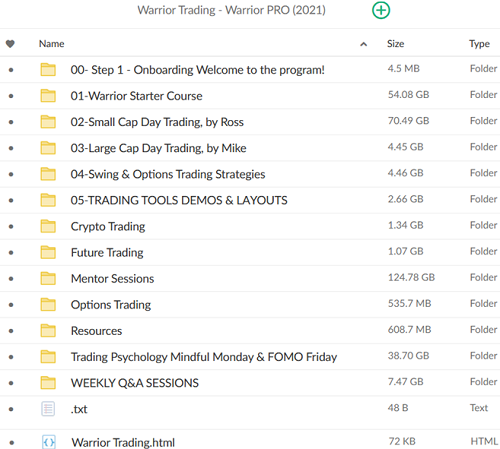 Link Download
Extract files with WinRar 5 or Latest !