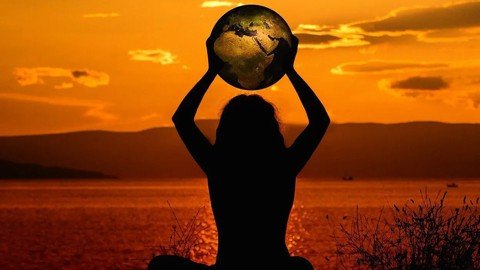 Published 11/2023
MP4 | Video: h264, 1920x1080 | Audio: AAC, 44.1 KHz
Language
: English | Size: 804.48 MB | Duration: 1h 3m
A framework for leading profound change
What you'll learn
Facilitate deep, transformative change
Improve deep listening, empathy, and an ability to suspend judgment
Develop a more open and creative mindset
Learning how accessing to the deeper levels of awareness and intuition
Knowwing how to adopt a a systemic perspective
Requirements
No specific skills or tools is required except a notebook
Description
Today, it's not enough to create change at the level of symptoms and structures. We need to work even deeper, to change the underlying paradigms of thought, and to connect with our deeper sources of creativity and self. Theory U is a framework and method for how to do that. MStudying Otto Scharmer's Theory U can offer several benefits, both personally and professionally. It provides a holistic approach to leadership and problem-solving. It integrates intellectual, emotional, and spiritual dimensions, fostering a comprehensive understanding of challenges. The methodology of Theory U promotes innovation and creativity by encouraging participants to explore new perspectives, challenge existing mental models, and develop original solutions.A central aspect of Theory U is the "presencing" process, involving deep personal reflection and accessing a deeper source of knowledge. This can lead to significant personal transformation.Theory U advocates for a participatory and inclusive leadership style. It emphasizes the importance of deep listening, collaboration, and collective creation in addressing complex challenges. Developed as a framework to guide profound change, Theory U offers tools and insights that are valuable for organizational change management.Studying Theory U provides a unique and innovative approach to tackling complex challenges, fostering personal development, and promoting the creation of innovative solutions. It can be particularly valuable for individuals and organizations seeking to navigate change, foster innovation, and address issues in a holistic manner.
Overview
Section 1: Introduction
Lecture 1 Introduction
Lecture 2 What is Theory U About?
Lecture 3 The 5 Steps of the Theory U
Lecture 4 Changing your Posture
Section 2: Step 1- Initiating the process of transformation
Lecture 5 Presentation of the stage of initiating
Lecture 6 The Iceberg Model
Lecture 7 Listening the Emerging Future
Lecture 8 Exercises
Section 3: Step 2 Sensing
Lecture 9 Presentation of the step 2 Sensing
Lecture 10 IMproving your listening skills
Lecture 11 Exescise Step 2 Sensing
Section 4: Step 3 Presencing
Lecture 12 Presentation of Step 6 Presencing
Lecture 13 Video on "a State of Grace'
Lecture 14 Crossing the Treshold
Lecture 15 Questions to Ask to Yourself
Lecture 16 The Anti-U Process
Lecture 17 Exercise on Journaling
Section 5: Step 4 and 5 Prototyping and Acting
Lecture 18 The Right Branch of the U
Lecture 19 The Success Keys of your Project or Action
Section 6: Conclusion
Lecture 20 Conclusions and Additional Resources
Leaders and managers, Change agents, consultants and coaches, Social activists, entrepreneurs, Individuals seeking personal growth
Screenshots