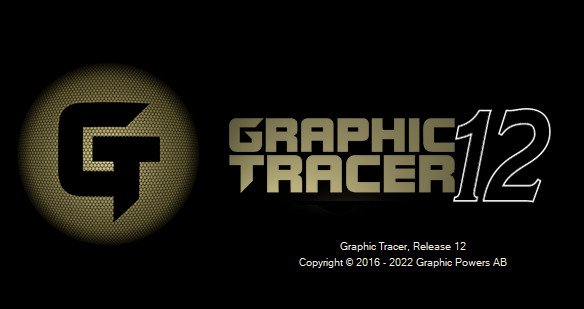 Graphic Tracer Professional v1.0.0.1 Release 12 (x64)

File size: 250.7 MB
[center]
Fast and Easy. Raster to Vector & Cleanup. The Graphic Tracer software lets you quickly and easily trace and restore ugly, jagged and pixelated graphics into beautiful, scaleable high-quality vector graphics that are ready to use.
Smart Tools for Fixing Bad Graphics
- Customer gave you low-quality art or graphics?
Stop wasting time cleaning up bad customer art and graphics.
Graphic Tracer has powerful tools that allow you to quickly and easily fix logos and graphics with just a few clicks.
It's the ONLY software of its kind!
You'll be amazed at the speed and ease you can take ugly "hopeless" graphics and convert them into crisp, clean and beautiful high-quality vector files for making logos, signs, banners and more!
Get Perfect Texts With The Actual Font
- There is no substitute for the real thing!
Turning jagged and pixelated texts into the correct font will without any doubt give you the best possible vector graphics for text. That's why Graphic Tracer quickly can identify the font used in almost any text.
It does not matter if the text is curved, script, compressed, stretched or totally distorted.
In seconds the program can identify the font and replace the text to restore the text exactly as it once was created.
Get Professional Graphics with Tools that Restore Graphics
- Recalculate shapes and effects to get the right look!
Graphic Tracer can automatically recalculate and replace common and symmetrical shapes as well as contour effects.
Just accept the settings of the calculated preview to replace objects with perfect graphics.
Good looking scalable vector graphics can then be exported in a format that can be used with any other graphics software.
Groundbreaking Autotracing Technology
Graphic Tracer uses a unique technology called Sensedge™.
Trace your pixel images into excellent looking, easy-to-edit vector graphics.
Using sub-pixel accuracy and edge to edge registration between bordering colors, you can rest assured that you will get clean looking vector graphics with the best possible placement of corners, lines and curves.
Automatically trace low resolution, poor quality images and web graphics with ease. Even logos taken from cell phone photos and scanned business cards will work
Identify Typefaces with FontEye
Don't know the font?
Graphic Tracer's FontEye™ technology let's you quickly identify the exact font used in almost any text.
Texts that are pixelated, jagged, tilted, curved, stretched, compressed and distorted in other ways as well as script fonts can all be identified and replaced with crisp clean letters.
The identified font is projected on top of your traced image so that you easily can verify that it is a perfect match.
Graphic Tracer can identify more than 100 000 fonts from different collections and over 20 000 of these fonts are available on sites for free download.
Whats New
Updates: official site does not provide any info about changes in this version
Homepage


https://www.graphicpowers.com/

Dowload LinksRapidgatorNitroflare