Native Instruments Action Strings 2 v1.1.0 For KONTAKT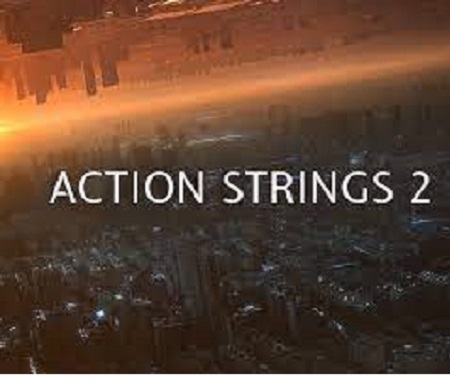 Native Instruments Action Strings 2 v1.1.0 KONTAKT | 28.8 Gb
With a huge library of orchestral samples and a cutting-edge approach to sampling, ACTION STRINGS 2 gives you the high-octane sound of a full string ensemble with an extraordinary level of creative control. This innovative instrument lets you quickly produce original scores with stunning string sounds, creating the perfect workflow for cinematic soundtracks that are rich in dramatic tension.
BLOCKBUSTER STRINGS REIMAGINED
- Creative control and musicality meet stunningly realistic sound
- Compose thrilling string parts with a range of articulations captured from multiple mic positions
- Over 30 GB of dynamic phrases that can be tweaked and blended in limitless combinations
FLEXIBILITY MEETS REALISM
ACTION STRINGS 2 introduces Live Modules – mini-phrases that have been meticulously recorded at different pitches and dynamic intensities, and then combined to create hundreds of phrases and themes. These innovative building blocks can be fused together in countless combinations to deliver the best of both worlds – incredibly natural-sounding string parts combined with a level of freedom and versatility that simply couldn't be achieved with a single-note library. Chop up, duplicate, and infinitely tweak elements of phrases, to create your own individual flourishes, runs and swells.
LIMITLESS BIG-SCREEN SHINE
Recorded by the Hungarian Studio Orchestra in the renowned TOM TOM Studio D, the extraordinary sounds of ACTION STRINGS 2 were captured in fine detail from five mic positions. Delivered with sparkling reverb and EQ effects, these exhilarating melodies, driving rhythms, and forceful chords are ready to give your scores instant orchestral drama.
ALL-NEW ENGINE FEATURES:
PHRASE EDITOR
There are no boundaries to where a string score can go with ACTION STRINGS 2. The Phrase Editor engine lets you freely arrange live modules, and then tweak pitch, volume, and rhythm.
MIDI DRAG & DROP
Speed up your orchestration process by simply dragging and dropping themes into your DAW to create an editable MIDI region.
FREEPLAY MODE
As well as combining live modules together, you can play note sequences in real time with a range of articulations using a MIDI controller or DAW.
MELODY & ARPEGGIATOR MODES
Pitch single notes and modules up or down to create distinctive phrases using Melody Mode, or transform simple chords into breathtaking passages with Arpeggiator Mode.
CREATE EDGE-OF-YOUR-SEAT SOUNDTRACKS
ACTION STRINGS 2 combines the heart-stopping tension of violin and viola with the deep, warming tones of cello and bass. Two separately configurable ensembles, Low and High, give you anything from delicately emotive melodies to ominous blasts of power. New bow-attack compensation technology also delivers an ultra-realistic playing experience, while the dynamics envelope control lets you draw in bold sweeps, from subtle diminuendos all the way to towering crescendos.
USE IT WITH KOMPLETE KONTROL
ACTION STRINGS 2 reaches a new level of playability on a KOMPLETE KONTROL keyboard. Toggle quickly and easily between phrases with the Light Guide, or create scores on the fly in Freeplay Mode, all with EQ, reverb and tempo parameters automatically mapped to the controls – a direct line to your creative inspiration.
System requirements: Free KONTAKT PLAYER or KONTAKT FULL v6.6.1
Link Download

Download Via UploadGig
Download Via Rapidgator
Extract files with WinRar 5 or Latest !