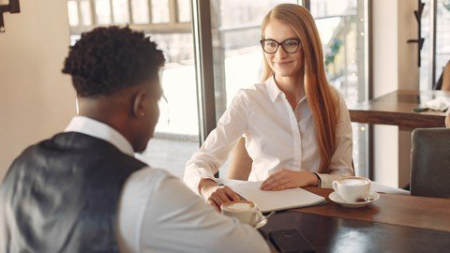 Genre: eLearning | MP4 | Video: h264, 1280x720 | Audio: AAC, 44.1 KHz
Language
: English | Size: 2.14 GB | Duration: 4h 52mAchieve Band 7+ in the IELTS speaking with this comprehensive and easy to follow course.
What you'll learn
Learn what is expected to achieve a band 7 in the IELTS speaking test
Build a well structured and impressive answer in the IELTS speaking test to show your English ability at its best
Learn about the different types of IELTS speaking questions and how best to answer them.
Ways to structure your answer so that you you never get stuck again
Know what types of
language
and grammar that are going to help you to achieve band 7+.
Description
Imagine you receive your IELTS results, not only have you achieved the result you hoped for but you did even better. How proud would you feel to achieve band 7, 8 or even 9?
Having helped thousands of students to prepare for their IELTS speaking test, I understand what it takes to achieve a band 7 or more. Furthermore, I appreciate where many students struggle and I know how to help them to improve. On top of that, you will not have to sit through hours of lectures, this course is very practical and will give you the tools you need to succeed.
It includes:
Ways to answer even if you don't have much vocabulary about the topic
A complete look at the marking criteria
Overview of each part of the test
Tips and techniques telling you how to answer each question type
Model answers for parts 1,2 and 3.
A complete breakdown of
language
in model answers
What to do if you need more time or don't know what to say
In this course, you will learn strategies, tips and vocabulary that are going to help you to achieve band 7 or more.
As well as an explanation about different parts of the test, there are a large number of model answers, which are fully explained and analyzed.
As well as topic-related
language
, I will teach you a huge variety of vocabulary that can be used whatever the question is asking about.
This will allow you to build your confidence and fluency.
I would suggest starting at the beginning and having a pen a paper ready so that you can take note of the
language
and grammar that you come across. Please make sure to pause the lesson and answer the questions yourself, I promise this will help you to improve your answers and your speaking.
If you follow through this course and do what it suggests, you will be well on your way to achieving band 7+ in the IELTS speaking.
Thanks and I hope you enjoy the course.
Who this course is for:
IELTS students who want to get band 7 or more
IELTS students who need to improve their speaking and their confidence
Anyone who wants to make clearer and more coherent speaking answer