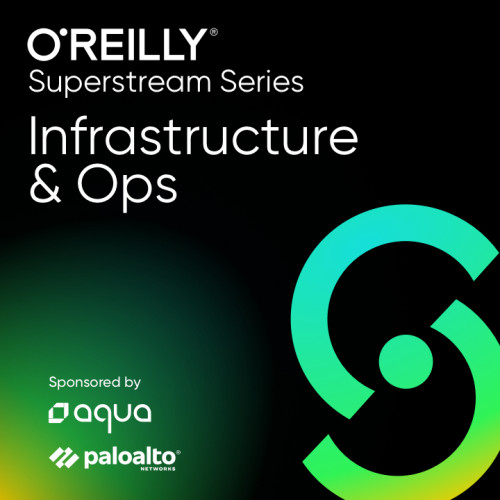 O'Reilly - Infrastructure and Ops Superstream Series Building Security Into Your Development Lifecycle-iLLiTERATE
English | Size: 2.85 GB
Category: Tutorial
Security can't be added in at the end. We need to build it into everything we do ("pull left"). So how can developers get involved in building safer, more secure software? And what new skills do you need to learn to do so?
Join us for four hours of expert sessions on how to better assess threats and develop a security-aware mindset. You'll learn how to detect and prevent risks, find application vulnerabilities, and more as you explore pragmatic approaches for adding security to your delivery pipeline.
About the Infrastructure & Ops Superstream Series: This five-part series of half-day online events details what you need to know to effectively manage existing legacy systems while migrating to modern, scalable, cost-effective infrastructures-with no interruption to your business. Each event day covers some of the most challenging and promising topics facing those working in infrastructure and operations today: continuous integration and delivery, cloud delivery, Kubernetes, microservices, and security.
What you'll learn and how you can apply it
Discover which tools work best for responding to threats
Understand how to develop a cybersecurity strategy
Learn how to recover from an attack on Kubernetes
This live event is for you because.
You need to protect your systems from attacks by ransomware and emerging threats.
You want to better understand the emerging threats landscape and what you can do to minimize and respond to attacks.
You work with distributed systems and want to learn how to secure containers and Kubernetes.
Prerequisites
Come with your questions
Have a pen and paper handy to capture notes, insights, and inspiration
PEARSON OOWNS MAANY EDU BRAANDS INKLUDINNG ADDISON-WESLEY PEACHPIT PRENTICE-HALL ECOLLEGE AND MAANY MORE!
WEE ASUMME NO LIIABILLITY FUR A WROONG SPELING COZ WEE ARRE A NON (iL)LiTERATE GRUP!!
TANNKS TU THE LITERATE ASKII FRIIEND!!
SAUCE00 20211009
x C IBM VGA