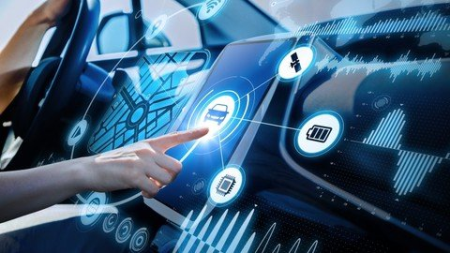 Genre: eLearning | MP4 | Video: h264, 1280x720 | Audio: AAC, 48.0 KHz
Language
: English | Size: 465 MB | Duration: 46mCars Hacking for curios Beginners
What you'll learn
What is automotive Hacking
Career in Automotive hacking
How automotive gets hacked
Attacking and defending of automotive.
Description
Automotive hacking is the exploitation of vulnerabilities within the software, hardware, and communication systems of automobiles. Modern automobiles contain hundreds of onboard computers processing everything from vehicle controls to the infotainment system. These computers, called Electronic control units (ECU), communicate with each other through multiple networks and communication protocols including the Controller Area Network (CAN) for vehicle component communication such as connections between engine and brake control; Local Interconnect Network (LIN) for cheaper vehicle component communication such as between door locks and interior lights; Media Oriented Systems Transport (MOST) for infotainment systems such as modern touchscreen and telematics connections; and FlexRay for high-speed vehicle component communications such as active suspension and active cruise control data synchronization. Firstly this course is for everyone who has basic knowledge of Linux and ethical hacking. In this course, you will learn about the basics of car hacking, Why it came to a trend, How to install a virtual car simulator, how to set up, basic history of car hacking, Cansniffing, CAN & ECU, and lots more of practical. As you all know how ethical hacking and cyber security had become a trend so in that case, I launched a fresh course on car hacking which is very rare to be found on the
internet
. This course is in the Hindi
language
and very easy to grab all the things I taught in this course. Also, all the videos are downloadable and the
materials
is at the end of the course.
Who this course is for:
Beginner script kiddie curious about car hacking