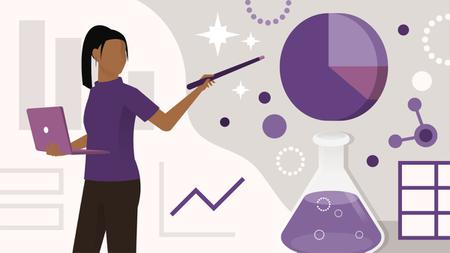 MP4 | Video: h264, 1280x720 | Audio: AAC, 44.1 KHz, 2 Ch
Genre: eLearning |
Language
: English | Duration: 67 lectures (52h 33m) | Size: 6.4 GB
hours of must-have English
language
course.speaking and grammar course and much more...
What you'll learn:
Complete grammar from beginners to advance
Speaking and listening techniques
Short and easy to understand explanations
More than 2000 essential words
Common idioms and expressions
100s of practice activities build your confidence
How to think in English
How to talk fluent
Learn and practise English vocabulary Advanced for advanced learners • Learn the words you need to know at each level (Basic, Intermediate, and Advanced)
Requirements
No prior knowledge required
Description
It is 100% communicative intensive spoken English
language
course. You speak English
language
all the time and you say over 2000 English words in each lesson.
Learning English is difficult!"
If you're studying the English
language
, you know this already.
You probably even said this EXACT sentence a few times!
Many students study English conversation skills for months or years - but don't make the progress they want in their English speaking. Then I'm sure you're asking...
"How can I make learning the English
Language
easier?"
"And where can I improve my English speaking skills?"
There's lots of places to learn with different resources and styles.
But if you're looking for a COMPLETE ENGLISH
LANGUAGE
course.
You're in the right place.
In this course...
Take your English
Language
skills from beginner to advanced.
Learn English Speaking in common conversation topics with live dialogue recordings
Ace a range of listening tests and quizzes to build English conversation skills
Master fun phrases and advanced vocabulary for English Speaking
SUPERCHARGE your English grammar and understanding
Improve your speaking with pronunciation tips
On top of this, you get a range of practice activities and extended listening test to put your skills to the test.
English Speaking Complete is THE place to power up your English
Language
skills.
As part of our learning community, you also get.
Lifetime access to this course
All updates and new lessons (forever!)
Q+A feature to discuss your English Speaking learning
30 day money back guarantee
I'm really excited to have you here and can't wait to get started.
Sign up NOW and supercharge your ENGLISH SPEAKING powers.
If your goal is to become fluent in English, this is the course to take. I've been working on the lessons in this English course for over 9 years, and have seen them help many students master the key skills they need to really understand how to use English at a high level. This course contains everything you need to start using the English
language
naturally, and feel confident in your English skills. The course will guide you step-by-step. Also, each lesson is filled with natural English examples, which is the best way to learn.
Some of the things you will learn in this course include:
Essential English grammar, including difficult tenses, quantifiers, and more
English used in common social situations, like inviting, giving advice, talking about movies, etc.
English skills necessary for descriptions, comparisons, explanations, etc.
Assignments for each section to practice what you learn and gain confidence
Hundreds of native vocabulary and expressions needed for fluent conversation
English knowledge for challenging things, like writing emails, giving presentations, and debating, etc.
Practice exercises to help you start thinking in English and improve your English speaking habits
Much more!
Who this course is for
Who wants to learn English and talk fluent
Who wants to learn how to think in English