Toon Boom Storyboard Pro 20 v20.10.2 Build 17538 Multilingual (x64)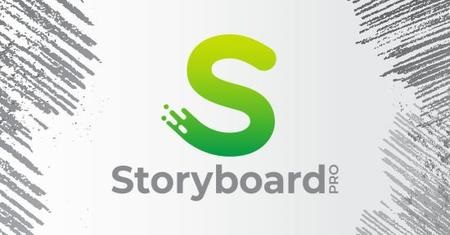 Toon Boom Storyboard Pro 20 v20.10.2 Build 17538 (x64) Multilingual | 344 Mb
Storyboard Pro is ideal for independent storytellers, studios, agencies, schools and students, videographers and video production teams to layout stories and hit the ground running in production. Storyboard Pro is where every great story begins. Used by storytellers globally for decades, Storyboard Pro empowers you to get your ideas down, structure the sequence and elaborate the story so it can be shared, pitched and promoted on your terms. This an all-in-one storyboard solution combines drawing, scripting, camera controls, animatic creation capabilities and sound. Seamlessly integrating with Harmony, Storyboard Pro is the way to get your content off the ground quickly and easily.
Benefits of Storyboard Pro
- Unlimited creative freedom on your terms
- Flexibility, functionality and sensitivity of tools allows you to create at the highest quality
- Cost and time savings
- Reliable support team that stands behind their software and services; we are reachable — speak with our team live
- Value — while we do not have the lowest prices, we do ensure the highest quality ensuring the integrity of your artistic expression
- Chosen by the leading studios worldwide who are setting the industry standard, for over 25 years
- We don't say we are the best — our Emmy-winning technology has the awards to prove it
Discover the All-In-One Storyboarding Solution
- Story flow
- Drawing and sketching tools
- Rulers and guides
- Built in camera and sound editing
- Animatics
- Addition of 3D
- Pipeline integration
- Collaborate
- Audio effects
- High-quality visual impact
New NOTEWORTHY FEATURES included in Storyboard Pro 20
- High-fidelity playback and support for Blackmagic Design external player
- Advanced colour management environment and effects
- Edit drawings on video tracks/create clips with multiple drawing layers/drag panels to video tracks
- New pencil line textures
- Drawing and creativity live hand in hand, and snapping alignment guides make it faster and easier than ever
- Effects control view
- Change the speed of audio clips in the timeline
- Pitch shifter audio effect
- Reverb and echo
- High-pass/low-pass filters
System Requirements:
- Windows 10 (64-bit)
- Processor: 2.0 GHz Intel Core i3 processor or higher
- Hard Disk Space: 710 MB
- Hard Drive: SSD recommended for working in HD High-End SSD recommended for working in 4k.
- Monitor: Minimum requirement is 1280 x 800
- Memory: Recommended 16 GB
- Video Card: NVIDIA® fully supporting OpenGL with 512 MB RAM
Language
Support:
- English
- Spanish
- Japanese
- Chinese (Simplified)
Link Download

Download Via UploadGig
Download Via Rapidgator
Extract files with WinRar 5 or Latest !