Adobe Illustrator 2022 (v26.0) Multilingual by m0nkrus (64-bit)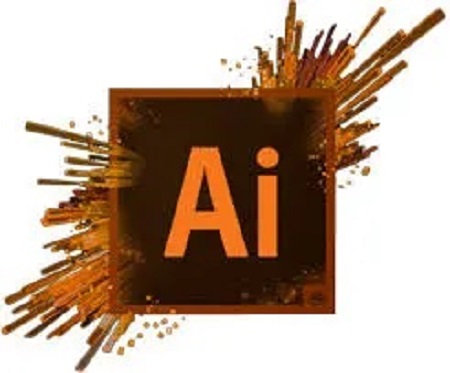 Adobe Illustrator 2022 (v26.0) Multilingual by m0nkrus | 2.1 GB
Adobe Illustrator is an industry standard vector graphics application that is widely used by designers in various fields of digital graphics, illustration and printing to develop all types of multimedia resources, such as printed
materials
,
Internet
content, interactive tools, videos, and mobile applications.
Create vector graphics in a program used by professionals. Experience everything from web and mobile graphics to logos, icons, illustrations, packaging designs and billboards. Enjoy creative freedom with Adobe Illustrator !
Advantages of Adobe Illustrator 2022:
- Design Starts Here
Create whatever you can imagine with the app with the most comprehensive design features. Illustrator has everything you need for a graphic design project, from illustrations to logos.
- High definition at any size
Illustrator is the industry standard vector design application where you can create digital graphics, prints of any size (from stickers to billboards), and designs that always look crisp and beautiful.
- Unleash your creativity
Enjoy more creative freedom and control when drawing. Experiment with enhanced 3D effects and textures. Access your favorite fonts, templates, and other creative resources using Illustrator.
- Work with anyone, anywhere
Work seamlessly on your desktop or iPad, and manage your graphics, styles and text in the cloud for ease of access. Collaborate and share feedback and comments from your team and stakeholders with or without an Adobe subscription.
What has changed by the author of the assembly:
- The assembly was created on the basis of the standalone Adobe installer version 5.6.0.788, which is not available to the general public.
- With the exception of the required minimum, the Adobe Desktop Common module was cut from the installer, which is installed by the original installer without fail.
- The Adobe Creative Cloud module is completely cut from the installer, which is installed by the original installer without fail.
- The installer provides a choice of the installation path and the
language
of the program interface, as well as the ability to launch the program immediately after the installation is complete.
- During installation, a "video carousel" is launched in the installer window, demonstrating the capabilities of the program.
- Unlocked the ability to install the program on Windows 10 minor versions.
- Updated the main module of Adobe Illustrator to version 26.0.1.731.
- Added helper module Adobe CC Library version 3.14.18.1.
- Disabled spyware modules Log Transport Application and CRLog Transport Application.
- On the Home screen (start window), a notification about the running / ending of the trial period is hidden.
- The program has already been treated. After authorization, you can use cloud storage, libraries and other online services.
Minimum system requirements for Illustrator:
Processor: Multicore Intel processor (with 64-bit support) or AMD Athlon 64 processor
Operating system: Microsoft Windows 7 (64-bit) with Service Pack 1 or Windows 10* (64-bit)
RAM: 8 GB of RAM (16 GB recommended)
Hard disk: 2 GB of available hard-disk space for installation; additional free space required during installation; SSD recommended
Monitor resolution: 1024 x 768 display (1920 x 1080 recommended)
To use Touch workspace in Illustrator, you must have a touch-screen-enabled tablet/monitor running Windows 10 (Microsoft Surface Pro 3 recommended).
GPU: OpenGL 4.x
Optional: To use GPU Performance: Your Windows should have a minimum of 1GB of VRAM (4 GB recommended), and your computer must support OpenGL version 4.0 or greater.
Link Download

Download Via UploadGig
Download Via Rapidgator
Extract files with WinRar 5 or Latest !