Native Instruments Kontakt 6 v6.6.0 (MacOS) [MORiA]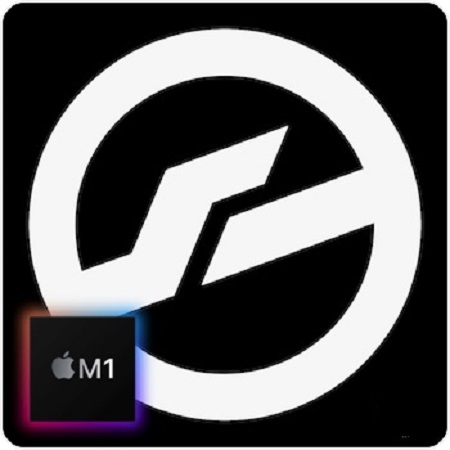 Native Instruments Kontakt 6 v6.6.0 (MacOS) [MORiA]
MORiA | August, 31 | AUi | VSTi | VST3i | STANDALONE | 582.6 MB
Over two decades, KONTAKT has become a highly-developed engine for creating and playing sampled instruments. KONTAKT 6 offers more for players and builders alike:
Introducing KONTAKT Play Series: Three new instruments for the KONTAKT library, offering pristine, contemporary sound in a creative and streamlined interface. Wavetable synthesis module: Build hybrid instruments for entirely new sounds. Modulate your sound with additional new effects taken from MOD PACK; Choral, Flair, and Phasis. Drag and drop you own samples into instruments to use them with your own sounds and create one-of-a-kind results. Enhanced effects: Even more effects for your creations, for greater expression and realism Creator Tools: New standalone application dedicated to improving the library creation and editing process.
- 6.6.0 - 2021-07-06
- VST3 Target, User content base path, flexible EVENT_PAR routing.
- ADDED Kontakt now also provides a VST3 target
- REMOVED 32bit VST2 target is no longer provided
- CHANGED The Options Load/Import tab is updated and renamed to Loading
- ADDED It is now possible to set a user library path in the Kontakt options Loading Tab
- ADDED KSP New KSP command redirect_output()
- IMPROVED KSP It is now possible to refresh the ui_file_selector
- ADDED KSP Scripts can now send modulation events to the new From Script modulator
- ADDED KSP It is now possible to attach the ui_meter to gain reduction meters
- ADDED KSP Level meter ranges and orientation can now be set with $CONTROL_PAR_RANGE_MIN and $CONTROL_PAR_RANGE_MAX
- ADDED New factory script Arpeggiator (sync) based on the listener callback for solid host sync timing
- ADDED The about screen now displays the Kontakt target
- FIXED When modulating amp release, the release velocity was delayed by one note
- FIXED Kontakt could crash on Windows if the system user documents folder was on a USB or network drive
- FIXED Kontakt could crash when re-ordering NKIs in a bank
- FIXED In some cases external modulator names were missing in instruments created with Kontakt 4 or earlier
- FIXED Wavetable Inharmonic knob is now correctly displayed as a bipolar value
- FIXED Collection of minor cosmetic GUI fixes
Link Download

Download Via UploadGig
Download Via Rapidgator
Extract files with WinRar 5 or Latest !