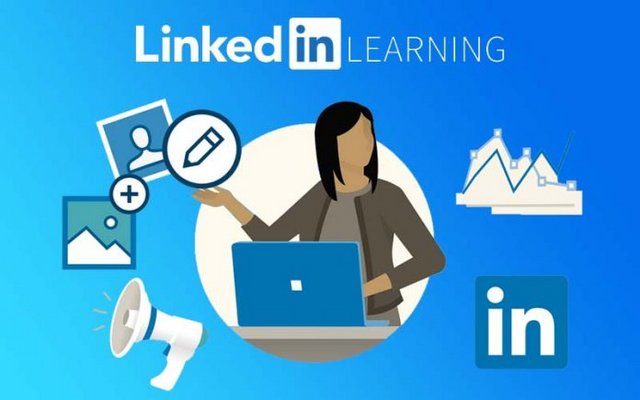 Linkedin Learning Learning Native Instruments FX-AMAZEBALLSGenre: eLearning | Language: EnglishSize: 506.47 MB
Amaze balls
(uh-MEYZ bawlz)
adj.
1. incredible, awesome, cool
2. of amazing origin
3. stunned
Linkedin.Learning.Learning.Native.Instruments.FX-AMAZEBALLS
Title: Learning Native Instruments FX
Publisher: Linkedin Learning
Category:
Size: 464M
Files: 10F
Date: 2021-05-17
Course #: 2876196
Published: Linkedin.Learning
Updated:
Author: Evan Sutton
Duration: 1:43:54
Exer/Code: [ ]
Installation:
Unpack that shit, run that shit
Description:
Evan Sutton walks through the Native Instruments FX, and how you
can use each effect in your own productions.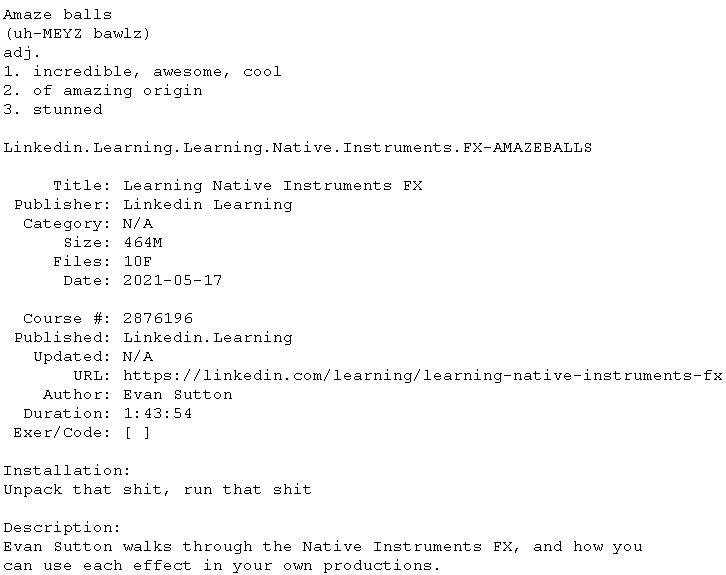 I recommends Buy premimum account for High speed+parallel downloads!
Download from RapidGator
Download from NitroFlare