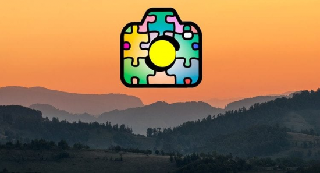 Composition: A photography masterclass
h264, yuv420p, 1280x720 |ENGLISH, aac, 48000 Hz, 2 channels | 1h 50 mn | 1.23 GB
Created by: Tony Eveling
Learn how to create beautiful compositions of the world around us. Take your photography to the next level. What you'll learn
Take better photographs using the application of simple, easy to learn compositional techniques.
Create captivating and engaging photographic imagery without spending hundreds or even thousands of dollars on new camera gear.
Apply one set of compositional techniques that work for all cameras, from smartphones and Iphones, to DSLRS and large format cameras
Apply one set of compositional techniques that work for square format photography all the way to panoramic and everything in between.
Turn an initial idea for a photograph into a captivating image that draws people in.
Take engaging landscape photographs any time of day, from the golden hour period, all the way to Midday and beyond....and from red sunsets to overcast skies.
Requirements
Students need an open mind and a willingness to learn.
Students will need a camera of some description (any camera will do) so they can go straight out and try the techniques I teach on this course.
This course assumes no knowledge of composition and therefore is suitable for complete beginners.
Description
Improve your photography, not your camera.it's both rewarding and cheap!
If you want to improve your photography then you need to improve your composition.
Photography is composition, and your camera is just a tool. A camera alone cannot make a great photo. Only your compositional skills and imagination can do that.
You already have imagination, creativity and talent, even if you don't fully realise it yet. What you need in order to translate all of those qualities into a photograph, is compositional skill.
Concentrating on my own personal approach to photography and composition, this course will teach you how to turn what you see in your minds eye into a photograph that turns heads and draws the viewer in.
Composition isn't just about the dry technical stuff. It's about your emotional engagement with your surroundings and having moments of inspiration.
It's about the process of translating that moment of inspiration into a photograph that makes people who have never met you or have never been to that location want to look and linger and wonder at the photograph that you created.
What I do in this course is to communicate an organic and natural learning process, similar to my own self taught learning process but with reference to the standard rules of composition, which helps to provide a structure for the course.
I am still acutely aware of the compositional mistakes I made when starting out, so I factor that knowledge into the tuition you will receive in this course, which will help you to accelerate your own learning.
I will teach you how to spot a composition, and then what to do to make sure that what you see in your minds eye is what we end up seeing when we view your images.
Who this course is for:
Anyone who wants to take better and more engaging holiday photos, or family photos
Beginners who want to accelerate their learning in order to take better photos right now.
Enthusiasts and hobbyists who want to further refine their photography
I'm a Landscape and travel photographer, so my techniques refer specifically to this genre of photography. However, in my opinion, composition is universal, so just check out the preview videos to see if this course is for you.
Although I use Photoshop to post process my images, this course only covers composition, not Photoshop. But you need to employ good composition in order to create captivating images, regardless of any post processing techniques applied.