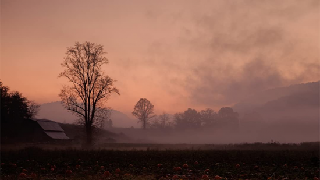 Landscape Photography: Creating Visual Eloquence
h264, yuv420p, 1280x720 |ENGLISH, aac, 48000 Hz, 2 channels | 3h 49 mn | 2.44 GB
Created by: Emanuele Pontoriero
Using parallel thinking, composition, lighting and filters to create amazing landscape photographs. What you'll learn
Consistently take landscape photographs that will look amazing.
Understand the use and power of parallel thinking.
Be eloquent through your photography.
Requirements
Have a good understanding of how to use your camera in manual mode.
Description
Getting beautiful Landscape photos is a matter of being at a location at the right time and then defining your visual statement with composition and lighting. 35 year professional photographer Emanuele "Manny" Pontoriero teaches you a new way of thinking that will enable you to take an ordinary place or subject and turn it into a wondrous photographic masterpiece.
Who this course is for:
For anyone who wants to take amazing landscape photographs.