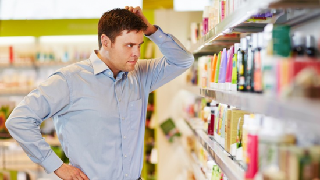 Economics: How Consumers Take Buying Decisions
h264, yuv420p, 1280x720 |ENGLISH, aac, 44100 Hz, 2 channels | 1h 01 mn | 234.77 MB
Created by: Shubham Kalra
Learn basics of economics and understand the consumer decision making process What you'll learn
Understand basics of microeconomics
Understand how consumers make buying decisions
Requirements
A willingness to learn economics
This course starts from the basics and assumes you have no background in Economics
Description
Welcome to my course - Basics of microeconomics : Theory of Consumer Behavior.
In this course, you will understand the theory of how consumers make buying decisions.
There are two approaches to study Consumer's Equilibrium - Utility approach and Indifference curve approach.
In this course, we will discuss the following :
What is economics?
How different and related are microeconomics and macroeconomics?
Who is a consumer, are all human beings consumers?
How can we measure consumer satisfaction?
Which approach is more realistic - Utility approach or Indifference curve approach?
If a consumer is making buying decision then how is his income affecting his decisions?
How does a consumer reach equilibrium?
Some concepts that we will use while discussing the topics mentioned above -
Rational Consumer, Total Utility, Marginal Utility, Law of Diminishing Marginal Utility, Budget Set, Budget Line, Indifference Map and Indifference curve.
This course has 12 video lectures and 1 hour of content.
How will this course benefit you?
If you are an economics student - This will help you in gaining better clarity of concepts.
If you are someone who has a desire to learn economics - This course is the first step that you need to take to fulfill your desire, it starts from the scratch and assumes you have no knowledge of economics.
All that said, if you would like to discuss something while you are learning, please feel free to start a discussion or PM me.
Lets get started..!
Who this course is for:
Students pursuing CS / Bachelor of Commerce / BA (Economics)
Complete beginner who has a desire to learn economics