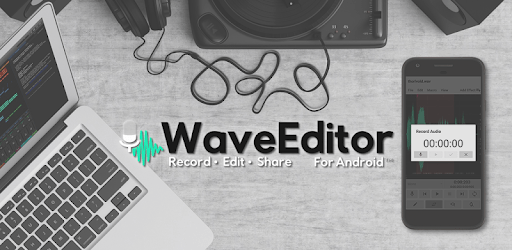 WaveEditor for Android™ Audio Recorder & Editor v1.81
Requirements: Android 4.3+ | Size: 14,6 MB
WavStudio™ Audio Recorder & Editor is a professional tool for editing, recording, and mastering audio. WavStudio also supports a large variety of file types that make it suitable for audio format conversion and media playback.
Features:
• Supported import formats: aac, aif, aifc, aiff, alac, amr, ape, au, caf, flac, htk, iff, m4a, mat4, mat5, mp3, ogg, paf, pcm, pvf, raw, sd2, sf, snd, svx, voc, w64, wav, xi
• Supported export formats: aiff, flac, mp3, ogg, pcm, wav
• Standalone and in-editor audio recorders
• USB Microphone support (More info:
https://sbaud.io/wavstudio-usb-microphone-support/)
• Built-in file browser for loading and saving files
• 32-bit floating point signal processing
• Single sample editing
• Fluid zooming and panning navigation functions
• Painless timeline selection
• Macro processes such as fade, reverse, clean.
• Amplitude meter
• Undo/redo & copy/paste features
• Compact view setting for smaller devices
• Alternative waveform colors for better stereo visualization
• (Pro) DSP plug-ins, such as the Multiband Compressor & Parametric EQ
Effects:
• Crusher (Pro)
• Delay (Pro)
• Distortion (Pro)
• Phaser (Pro)
• Reverb (Pro)
• Filter
• Graphic EQ
• Parametric EQ (Pro)
• Stereo Mixer
• Compressor (Pro)
• Multi-band Compressor (Pro)
• Gain
• Noise Gate
• Normalization
• Insert Silence
• Resample
• Granular Stretch
• Pitch Correction (Pro)
• Pitch Shift (Pro)
• Time Stretch (Pro)