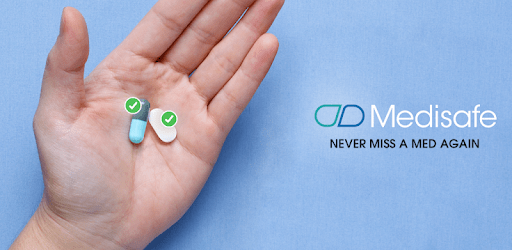 Pill Reminder & Medication Tracker - Medisafe v8.70.08613 | 59 MB
Join the millions of Medisafers who are staying safe and in control of their meds with the #1 rated "MUST HAVE" app in 25
languages
and more than 200 countries and territories worldwide.
Don't hesitate - improper medication use and tracking in the United States leads to:
• 50% of patients not taking medications as prescribed
• 125,000 deaths a year, one every 4 minutes
• 700,000 hospital visits a year
• 44 out of 100 prescriptions never picked up at the pharmacy.
We're committed to you never missing a dosage - or double-dosing by accident, which is the story behind why Medisafe began.
10 free medisafe features:
• Drug-to-drug interaction checker
• Get reminders for all your meds, times and displays your notes such as "take with food"
• Handle very complicated dosing schedules, benefitting from years of tips from other Medisafers
• Send your friends and family notifications if you want help staying on track if you miss a dose
• Track dozens of measurements - such as blood pressure, weight, and glucose all in one place
• See daily and monthly medication progress reports that you can send to a doctor or nurse ahead of an appointment
• Choose from a library of free medication reminder sounds
• Receive Rx refill reminders so you can restock your meds
• Add from a full range of PRN "as needed' medications, vitamins and supplements
• Know you when multiple drugs you've entered may have drug-to-drug interactions to discuss with your caregiver
• Discount cards and coupons US drugstores like Walgreens, Rite-Aid, CVS.
And There's More:
• Weekend mode - Want to sleep in on Saturday and Sunday? Monday too? Your reminders can come a few hours later if you wish
• Pharmacist videos giving you tips and reminders on your medications, such as when to take on an empty stomach
• Android Wear smart watch enabled, so you can simply shake your wrist to mark as taken, or tap to skip a dose
• Completely free and anonymous. Registration (not required) is offered so you can receive automatic backup and restore - such as if you get a new phone or lose this one
• Absolutely compliant with HIPAA, safeguarding medical information.
• Google Editors' Choice (Awarded 2016).
Award-winning pill reminder:
• Medisafe is ranked #1 by pharmacists in an independent study. Another separate study released in November 2017 also ranked Medisafe #1 out of more than 300,000 apps worldwide.
Keep it together:
• We're not just for one condition. Control your meds in one "MUST HAVE" free diabetes app, cancer app, multiple sclerosis app, HIV app, depression app, or app for any number of conditions. Medisafers include those living with cancer, HIV, hypertension, atrial fibrillation, multiple sclerosis, stroke risk, Crohn's Disease, Parkinson's, Alzheimer's, multiple myeloma, fibromyalgia and others. Patients using the SureMed pack by Omnicell get a special SureMed version.
App permissions information:
• Read Your Contacts - used if you choose to add a doctor or Medfriend. The app never stores your address book content and it doesn't access your address book without asking you first.
• Find Accounts on the Device - Medisafe uses push notifications to Medfriends to let those with permission know if the main user has forgotten to take medication.
Supported Android Wear Smart watches: LG Style, LG Sport, LG G, Moto 360 (1st/2nd gen.), Moto 360 Sport, Samsung Gear Live, Huawei Watch, ASUS ZenWatch 2, and others