MasterClass - James Suckling Teaches Wine Appreciation | 9.84 GB
Discover the story in every bottle
Called one of the "world's most powerful wine critics," James Suckling has tasted more than 200,000 wines over the past 40 years. In his MasterClass, James tours legendary Tuscan vineyards and teaches you to explore the stories, history, and people behind every bottle. Deepen your knowledge of the properties in each sip, cultivate your passion, and choose, order, and pair wines with confidence.
Lesson Plan
01 - Introduction
02 - Primary Factors of Influence: In the Vineyard
03 - Tasting Techniques: Conducting a Blind Tasting
04 - Discerning Flavors and Aromas: Student Tasting Experience
05 - Meet the Maker: An Introduction
06 - Appreciation on Location, Part 1: A Vertical Tasting
07 - Appreciation on Location, Part 2: Barrel Tasting
08 - Storing and Curating: A Home Cellar
09 - Education and Etiquette: Reading a Wine List
10 - Breaking the Rules of Pairings: A Tuscan Luncheon
11 - Closing
Screenshots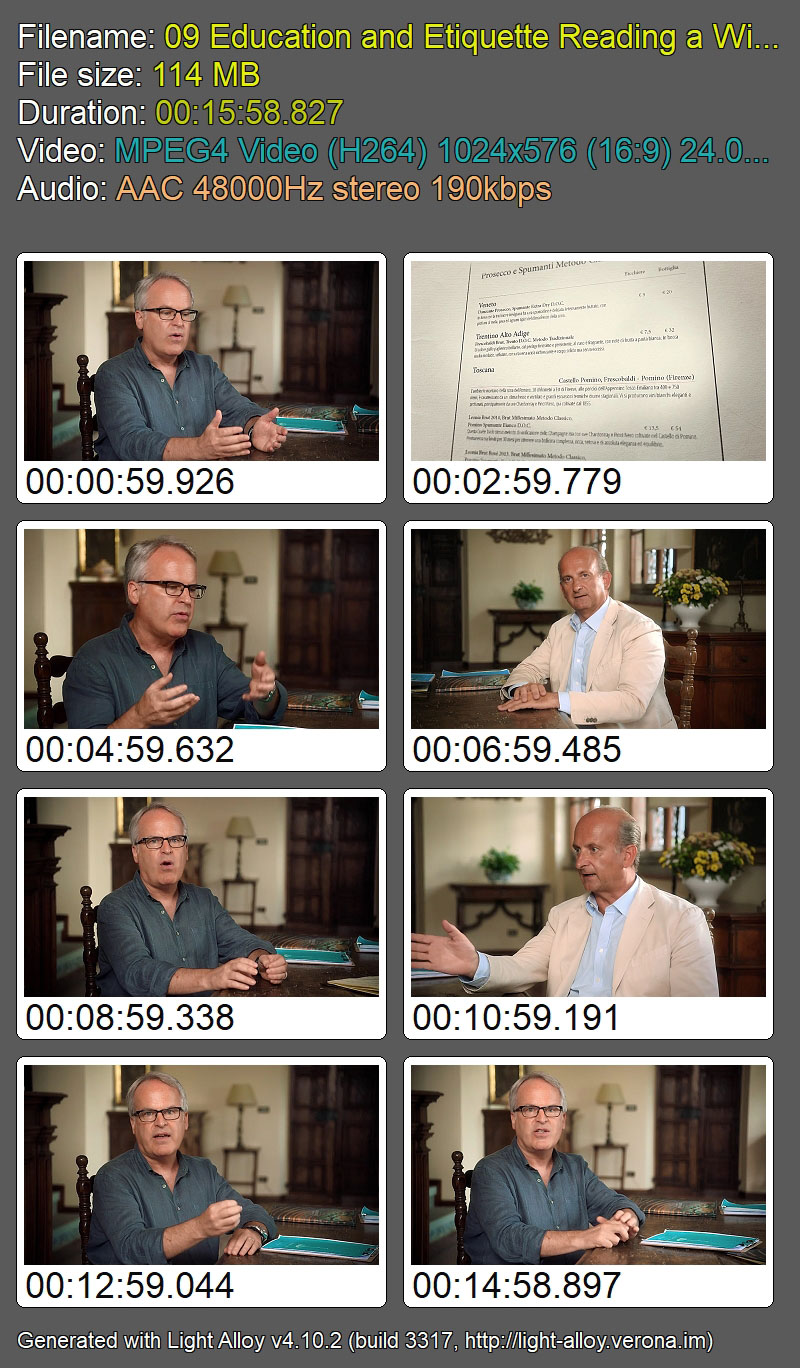 HOmepage:
https://www.masterclass.com/classes/james-suckling-teaches-wine-appreciation
Link Download

Extract files with WinRar 5 or Latest !