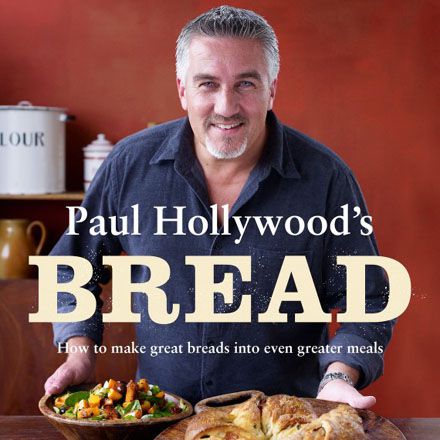 Paul Hollywood - Paul Hollywood's Bread
10хDVDRip | AVI / XviD, ~1569 kb/s | 720x416 | Duration: 02:25:31 | English: MP3, 108 kb/s (2 ch) | 1,7 GB
Genre: Cooking
Paul Hollywood presents a series in which he reveals the secrets of breads from all over the world and shows how a loaf can be transformed into delicious dishes for breakfast, lunch and dinner.
Paul Hollywood's Bread (38 recipes)
6. Enriched Breads (6)Mon, 22nd Apr 2013
5. Soda Bread (7)Mon, 15th Apr 2013
4. Sourdough Breads (7)Mon, 8th Apr 2013
3. Continental Breads (6)Mon, 1st Apr 2013
2. Flat Bread (6)Mon, 25th Mar 2013
1. Classic Bread (6)Mon, 18th Mar 2013
Paul Hollywood (born in 1966) is an English baker and celebrity chef. He has worked as a baker since taking up the career at his father's bakery as a teenager and has gone on to become head baker at a number of hotels around Britain. After returning from working in Cyprus, he began appearing in guest spots on a number of British television shows on both BBC and ITV channels. Since 2010 he has appeared as a judge on BBC2's baking show The Great British Bake Off. He runs his own artisanal baking business based in Aylesham, which supplies stores such as Harrods and Waitrose.
Download here:
Mirror 1:
Mirror 2: