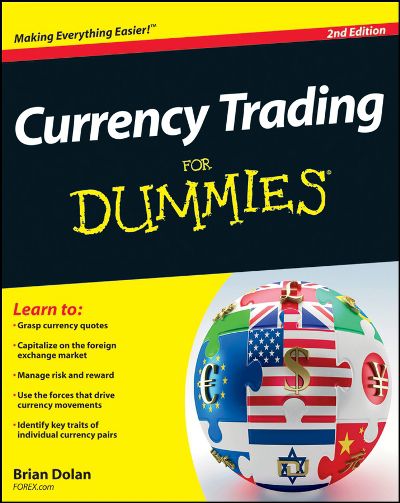 Brian Dolan, "Currency Trading For Dummies, 2nd Edition"
ISBN: 1118018516 | 2011 | EPUB/MOBI | 360 pages | 9 MB/8 MB
Your plain-English guide to currency trading
Forex markets can be one of the fastest and most volatile financial markets to trade. Money can be lost or made in a matter of seconds, and forex markets are always moving. So how do you keep up?
This hands-on, friendly guide shows you how the forex market really works, what moves it, and how you can actively trade in it — without losing your head!
All the world's a stage — get an easy-to-follow introduction to the global forex market and understand its size, scope, and players
Show me the money — take a look at the major fundamental and economic drivers that influence currency values and get the know-how to interpret data and events like a pro
Prepare for battle — discover different types of trading styles and make a concrete strategy and game plan before you act on anything
Pull the trigger — establish a position in the market, manage the trade while it's open, and close out on the most advantageous terms
Open the book and find:
Currency trading conventions and tools
Key characteristics of successful traders
Trading pitfalls to avoid and risk management rules to live by
How major currencies typically trade
Why it's important to be organized and prepared
The 411 on buying and selling simultaneously
Tips for understanding rollovers and interest rates
Learn to:
Grasp currency quotes
Capitalize on the foreign exchange market
Manage risk and reward
Use the forces that drive currency movements
Identify key traits of individual currency pairs
Buy Premium Account From My Download Links And Get Resumable Support & SUPER Fastest speed