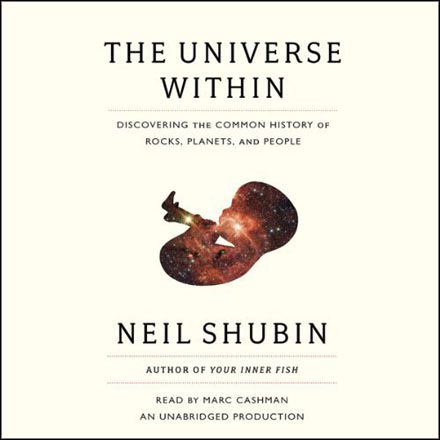 Neil Shubin, Marc Cashman (Narrator), "The Universe Within: Discovering the Common History of Rocks, Planets, and People"
ISBN: 0449012948, ASIN: B00AMNOHLS | 2012 |
[email protected]
kbps | ~06:35:00 | 274 MB
In The Universe Within, Neil Shubin, one of the world's leading experts, reveals to us the extraordinary cosmic and evolutionary adventure of our own bodies.
During the past 13.7 billion years (or so) since the Big Bang, our universe has evolved, stars have formed and died and our planet congealed from the matter in space. For aeons, the earth has circled the sun while mountains, seas and entire continents have come and gone. Against this epic backdrop, humanity's place in the cosmos can look tiny and insignificant. But as Neil Shubin shows in this revelatory new book, the one place where universe, solar system and planet merge is inside your body. Shubin shows how the origin of the Moon is tied to our internal body clocks; how the vast amounts of water on Earth and inside all living creatures crossed the deepest stretches of space to us; how strange fluctuations in the orbits within our solar system have led to our irregular ice-ages; and how tiny imbalances in the chaos immediately after the Big Bang can explain why matter exists at all.
Buy Premium Account From My Download Links And Get Resumable Support & SUPER Fastest speed