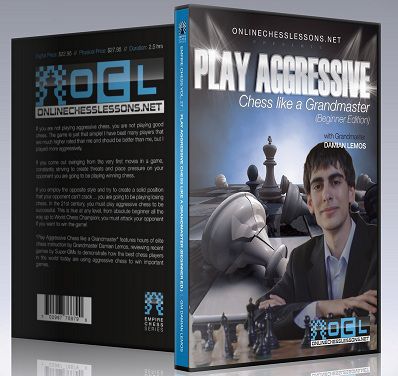 Empire Chess DVD Vol 21 to 40
English | mp4 | H264 720x480 | AAC 1 ch 32 kbps | 2.18 GB
eLearning
Empire Chess Volumes 21-30
The largest obstacle for beginner chess players to improve their game is simply lacking a plan. For the majority of beginner chess players, it is extremely difficult to make it to proceed to the intermediate and advanced levels because they are unable to design a comprehensive strategy. If you are under 1500 FIDE, this series is PERFECT for you because this 10 DVD course targets every aspect of the game including the opening, the middle, the endgame as well as other important concepts like tactics, positional chess, and the critical importance of playing attacking chess. Grandmaster Damian Lemos has put together an exceptionally organized DVD course that features over 27 hours of elite GM instruction combined with the highest quality production on the market. Dont work hard, work smart!
Empire Chess Volumes 31-40
This product bundle features over 30 hours of high-quality chess instruction intended for players of all levels. This 10 disc set is very unique as it presents several new additions to the OnlineChessLessons team, featuring a all-star lineup that includes Grandmasters Daniel Naroditsky, Timur Gareev, Victor Mikhalevski, Rafael Leitao, Ronen Har-Zvi, Alex Ipatov, Damian Lemos, IM Maia Lomineishvili, and FM Alisa Melekhina! While the topics of this 10 DVD set are diverse and include specific focuses on different chess opening systems, the general emphasis is on attacking chess. All of these players are known for being very dangerous, combinative, and downright aggressive on the chess board and this truly shines through in their individual DVDs. This series of chess DVDs is guaranteed to improve your chess by encouraging you to constantly pressure your opponent and increase your tactical aptitude and awareness.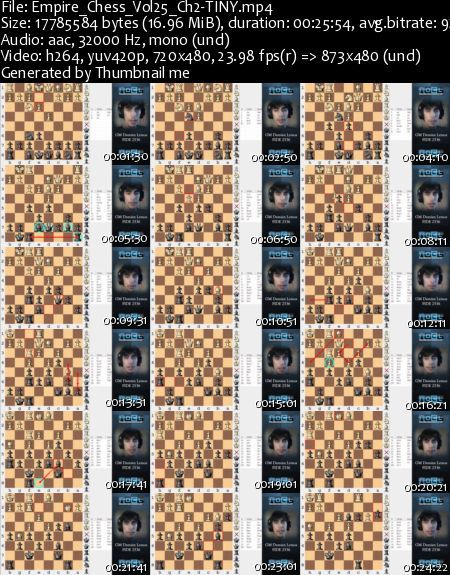 Click my nick to see more my articles