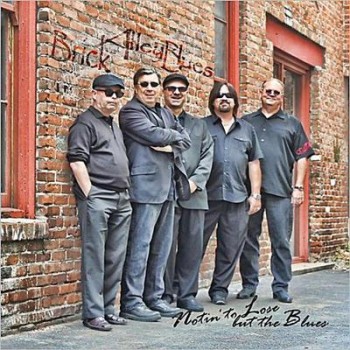 Artist
: Brick Alley Blues
Title Of Album
: Nothin' To Lose But The Blues
Year Of Release
: 2013
Label
: Brick Alley Blues
Genre
: Modern Electric Blues, Rockin' Blues
Format
: MP3
Quality
: 320 kbps, 44.1 Khz
Total Time
: 51:51
Total Size
: 123 Mb
Covers
: Front
Tracklist:
01. Don't Turn On The Heat (3:44)
02. Second Thoughts (4:29)
03. Nothin' To Lose But The Blues (4:16)
04. Red Wine And Oatmeal (3:34)
05. Grayer Side Of Town (5:13)
06. Jelly Roll (3:24)
07. No Way To Find Forever (6:12)
08. Big Bang (3:14)
09. Used To Be A Nice Girl (5:00)
10. Thank You Baby (4:16)
11. Road Trip (3:47)
12. Say It Again (4:37)
Brick Alley Blues features:
Rick White on Vocals and Guitar
Bob Moore on Vocals and Guitar
Greg Vail on Sax and Vocals
John Ferraro on Drums and Vocals
Gordon Rustvold on Bass and Vocals

Los Angeles is the home of many amazing musicians and incredible Blues Players. Brick Alley Blues features classic blues sounds with an all original.
Download here:
Mirror 1:
Mirror 2:
Mirror 3: