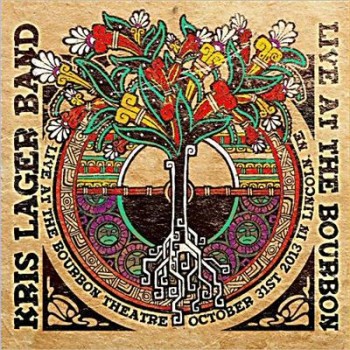 Artist
: Kris Lager Band
Title Of Album
: Live At The Bourbon Theatre
Year Of Release
: 2013
Label
: Kris Lager Band
Genre
: Slide Guitar Blues, Funky Blues, Blues Rock
Format
: MP3
Quality
: 320 kbps, 44.1 Khz
Total Time
: 52:37
Total Size
: 127 Mb
Covers
: Front
Tracklist:
01. G's Groove ( 3:27)
02. It Don't Take Long ( 3:41)
03. I Need It Now ( 2:21)
04. Sunshine On The Bayou (13:15)
05. Sugarcane ( 8:16)
06. I'm In The Mood ( 4:54)
07. Hold On Tight ( 6:03)
08. What You Got ( 4:22)
09. Shake For Me ( 6:14)
Band:
Jeremiah Weir
Kris Lager
John Fairchild
Brandon Miller
Kris Lager Band is a Nebraska born group who have dedicated their lives to playing Soulful, original music.
With Lager on guitar and vocals and Jeremiah Weir on keys and percussion, the guys have a chemistry that comes from playing well over 1,000 shows together and the word is getting out that they are both powerful and unique. With their "Celebrate Life" mantra and working class musicianship, the show is constantly evolving as the lines between Rock, Soul, Blues, Trance, Zydeco, Reggae, Funk, Hip-Hop, Gospel, and Hill Country Boogie blur into a sound that is truly their own. Their focus is not only on good sounds but also good Songwriting. When Kris sings you can tell that he feels every word and lives every emotion as the songs evoke everything from Joy to Sorrow, Celebration to personal Meditation. And, longtime sideman and Hammond hauler Weir continues to amaze audiences as he has proven to be a slammin' drummer and all around addition to the Groove.
Together with Rockstar drummer and MC extraordinaire John Fairchild and burgeoning bassist Brandon Miller, they have traveled the country and honed their craft. Never resting on past success and always working in new
material
, it's undeniable that Kris Lager Band is the real deal. Good people, good music, and a Real Good Time.
Download here:
Mirror 1:
Mirror 2:
Mirror 3: